Tuesday, November 23, 2004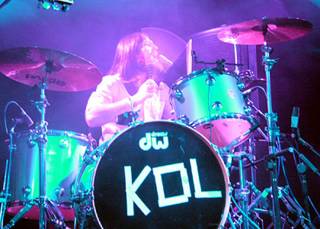 I missed my run this morning, but I didn't feel too guilty – I got a pretty good workout last night, courtesy of the mighty Kings of Leon. For the first time since I was about 17 and staring wide-eyed at Nirvana in the King's Hall in Belfast, I let myself get hauled into the thick of the moshing.

The experience provides a fairly focused workout for the calf muscles as you pogo up and down, but threatens rib injury at all times as you push your elbows out to avoid getting crushed to death by a hundred sweaty bodies pressing in on you from all angles simultaneously.

I didn't do my mile this morning because I was feeling a trifle delicate - beers and rock and roll on a school night – whatever next?