Tuesday, August 16, 2005
Sorry to keep banging on about it, but I thought you might want to see what the pros from actionphoto.net managed to produce on race day. If you want a copy of any of them, let me know and I'll deride you in public whilst laughing a lot.



Never has one man been so pleased to get out of a wetsuit.



I spotted the man with the camera slightly too late to stop pulling a face.



I wasn't smiling the whole way round, see?



The lady with the camera said "Smile!" - this was the best I could manage.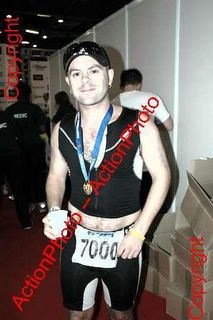 Kev Game from Sobell House - 3 hours, five minutes, thirteen seconds. Git.